Kris Marr Mobile Pet Sitting Services
"Perfect. Reliable, quick to respond and excellent communication. Highly recommended."
This succinct review, posted on pet minding services website Mad Paws on October 19 by Claire H., would be music to any pet lover's ears.
What's even better is this glowing review is written about local pet minder Kris Marr – which is particularly exciting if you're thinking of bringing your furry friend to one of our pet-friendly properties in or near Bright.
While your pets can be left in an enclosed yard while you're not at your holiday accommodation, having someone like Kris, who lives in nearby Myrtleford, mind your pet while you're out enjoying Victoria's stunning High Country offers peace of mind. It may also be the difference between enjoying your stay and worrying about your precious pooch while you're out. ​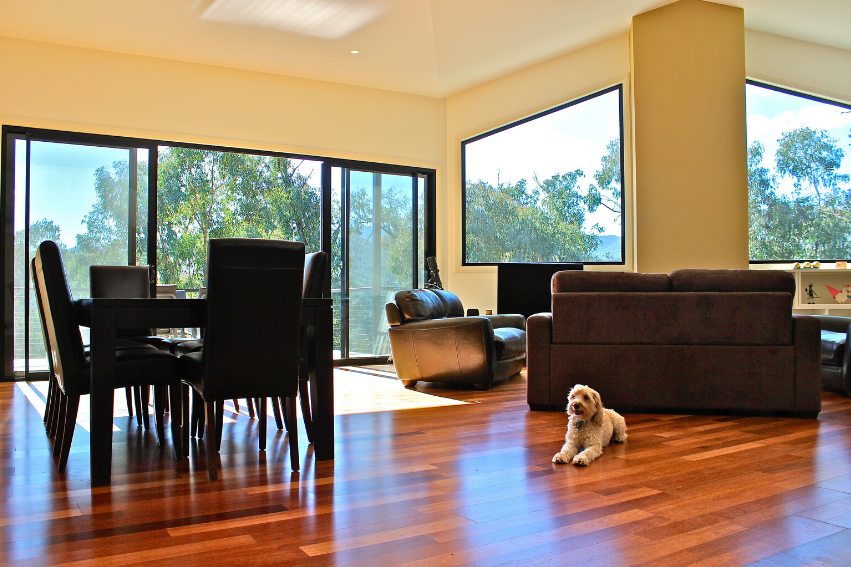 Kris, who started her pet minding business in 2019, has been quick to earn plenty of positive reviews along with six repeat customers.
It's little wonder perhaps considering Kris' love of animals and patient, compassionate nature. She's a self-described fur mum to two Cavalier King Charles Spaniels – Charlie and Jasper – and one cat, Clemantyne. Her previous pets, Scratchy (cat) and Bella (CKCS), lived to ripe old ages, which Kris believes shows how well she cares for animals.
Her relationship with Charlie is particularly poignant.
"Charlie's my little buddy," she says, with genuine warmth. "He's 15, he's getting on. He's completely deaf and he's been deaf for a long time and now his eyesight is getting bad. In the evening and low light he struggles to see where he's going."
"But he's always been my shadow. He's very attached to me and he follows me around. If I'm at my desk he's in his bed nearby. If I go to the kitchen and he wakes up, he's like, 'Where'd she go, where'd she go?!?', and he'll come looking for me."
"We could not be happier with Kris Mar. Her professional and thorough approach to her role is exemplary and we were filled with confidence from our first contact with Kris." Melissa M., 14 October 2019
Another recent review, this one points to another key trait of Kris' service – dependability, and always getting back to people when they send her an enquiry.
"I always respond to my messages," she says. "There's a lot of 'laid-back' types with pet sitting. People don't respond. Even if you're busy, you just say 'I'm sorry, I'm booked out, or I can't help you'."
She also focuses on safety. For example, she thinks most owners would find it reassuring to know she can get their pet to the local vet if anything was to happen to them while she's minding them. 
​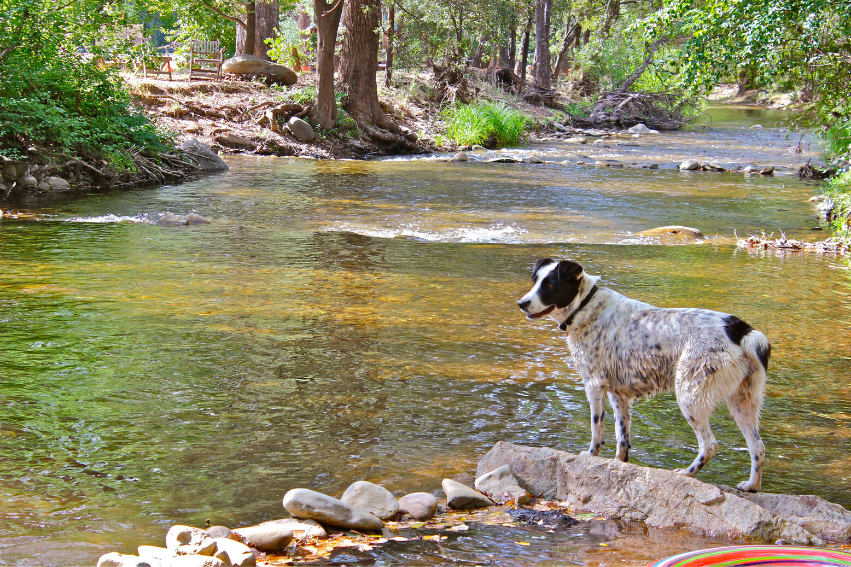 Kris' pet minding service includes walking your dog for up to 30 minutes, should you wish her to, or if the backyard is fully fenced she'll happily play with them there.
Cuddles are a non-negotiable inclusion.
As to the type of dogs she'll mind, Kris isn't overly prescriptive. Possibly huge dogs who pull aggressively on their lead when being walked might be a challenge. She's happy to consider any pet though.
"I haven't had anyone ask me to do reptile pet sits," she jokes.
She recalls minding a dog that growled every time she patted him – something he was eager for her to do, placing his head under her hand at every opportunity.
"The owners have taken him to the vet and behavioralist and they don't know what's causing it," she continues. "But otherwise he's an absolutely lovely dog, no trouble at all, listens to when he's called, when you take him for a walk you can have him off his lead, wants to play fetch. I didn't have any issues."
It's best to initially get in touch with Kris via email at krismakes@yahoo.com.au, telling her about your dog/s and what your needs are – just be clear on where you'll be staying and that it's holiday accommodation, how long you'll need her for, and between what times. Or call her on 0400 576 190, or message her via Facebook. She can then quote you.
"There's no obligation, they can just have a chat with me," she says, adding that she'll even help mind and handle your pet at weddings.
If you're happy with her price, she'll put through your booking in Mad Paws – you can view her profile here. Note that while Mad Paws only offers day rates, Kris can do shorter minding timeframes with the minimum charge coming in at $50 for three hours, plus a $10 travel fee. She can edit charges on Mad Paws to suit your specific requirements.
Mad Paws has insurance which covers your pet during the stay, an important reason why you should book Kris' services through them. Additionally, your payments are processed securely, with the final balance only released once you confirm that Kris performed the work as agreed.
While Kris is happy to meet your pet beforehand this may only be possible if you're travelling through Myrtleford and can stop by her place, or if you're OK to do this via Skype or a similar video service (note though that she doesn't mind pets at her place).
All going well, she'll then have the pleasure of looking after your best friend – and who will possibly become one of her best friends, too.
"I get a bit sad when I have to say goodbye to them," she admits.
To view our complete range of pet friendly holiday accommodation options in Bright and surrounds, please click here! And if Kris isn't available, we can put you in touch with other locally based pet minders.