Think you can't afford a getaway to the Victorian ski fields? Stay off-mountain, save & enjoy!
There's nothing quite like a snow holiday with the kids or friends, but it can be hard on the family budget. By the time you have arranged your ski gear, equipment hire, lift tickets, ski lessons, resort entry, and everything else… there can be little left for the most important part – your snow accommodation!
Off mountain accommodation may be your golden ticket to an unforgettable ski holiday, on the snow and exploring the beautiful Alpine Valleys.
As locals we have a few tricks up our sleeve that might make organising a snow holiday to Mount Hotham or Falls Creek easier and save you (quite a few) dollars along the way.​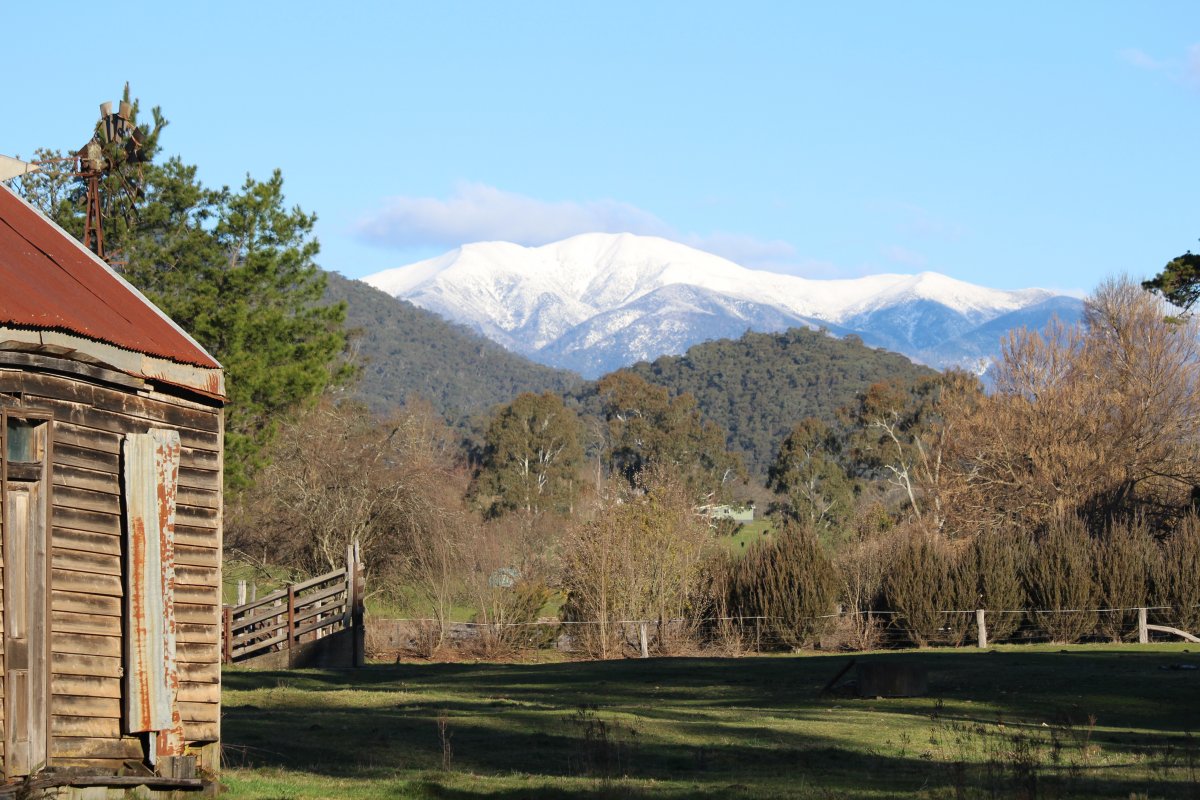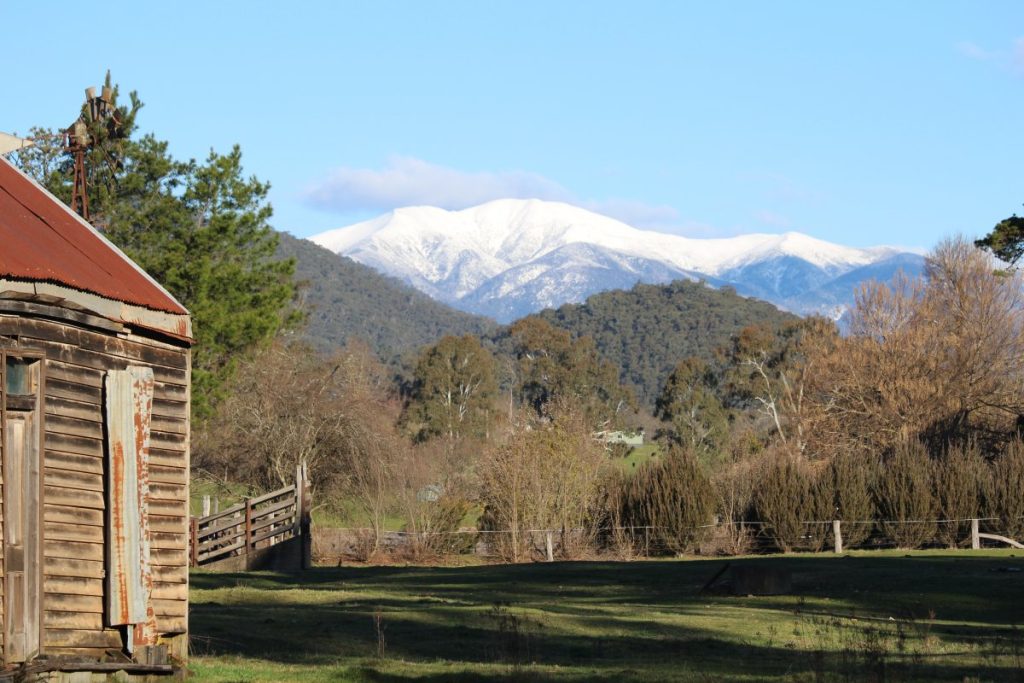 Planning Your Snow Holiday
Which Mountain To Hit
Your first decision is to choose your skiing destination; Mount Hotham, Dinner Plain, Falls Creek or Mount Buffalo. Mount Hotham and Dinner Plain are closest to Harrietville, where we have number accommodation options, while a visit to Falls Creek is best made from Bright. Mount Buffalo is closest to Bright and Porepunkah, and while it offers free access it only has a toboggan run and cross-country ski runs, snow depending.
If you're not yet sure which mountain you are going to travel to give us a call to discuss your situation, current snow conditions, and what kind of snow holiday you are after. Every mountain – Mount Hotham, Falls Creek, Dinner Plain and Buffalo – offers a different experience at a different cost. We can point you in the right direction!
Ski Passes
The best advice is to book early, and book online! The best deals are all online, and by buying early you may also be eligible for extra discounts or offers. What's more, you'll save time when you get to the slopes by not having to buy your tickets there.
+ Mount Hotham lift tickets
+ Falls Creek list tickets
Top Tips
Book your lift tickets early to save and get out on the slopes quicker!
Once you arrive on mountain, look for the online store express lane @ any of their ticket, ski and ride school or rental outlet counters!
Dinner Plain, which has a GREAT beginner run. This is the perfect place for kids to start learning to ski.
OR you can take the gentler drive to Mount Buffalo – which is closer to Bright and Porepunkah – where there's NO entry fee and there's a great cafe overlooking the kid-friendly toboggan run (and nearby cross-country ski trails).
Ski Gear Hire
We strongly recommend hiring any gear you need when you get here. No need to cart it all up in the car, you've got better things to transport!
Hiring from a company with a presence on the mountain is also recommended. If your boots are too tight you don't want to be stuck with them all weekend. Nothing will ruin your stay faster. You can also switch from skis or snowboard for a small fee.
Hoy's Ski Hire have stores in Harrietville, Hotham, Jack Frost & Dinner Plain. Hotham Sports have stores in Myrtleford (RAY's), Hotham, Falls Creek & Dinner Plain. If you are heading to Mt Buffalo or Falls Creek from Bright, then pop into JD's before heading up the hill.
Top Tips
Book online with Hoy's Skis (Harrietville, Mount Hotham and Dinner Plain) and receive 30% off your ski and board hire! For this year's ski season they've also added an extra deal – rent any item for four consecutive days, and get the fifth day's hire FREE.
Ski Lessons
If you're a beginner, or you just want to update your skills, take advantage of the lessons on offer at the various ski fields.
At Mount Hotham, click here for information about adult lessons, or you may want to consider a number of other options including Kids Lessons, Private Lessons, Women's Signature Program, Racing Teams and Adaptive Disabled Wintersports.
Information about adult lessons at Falls Creek is available by clicking here, or consider their Kids Lessons, and Cross Country Ski Clinics.
Ski lessons are also available at Dinner Plain and Mount Buffalo.
Accommodation
Staying in off-mountain accommodation in Bright, Porepunkah, Wandiligong or Harrietville could save you twice or even three times the holiday compared to staying in similar self-cater accommodation on the mountain. Book an extra few days and enjoy everything the Alpine Valleys has to offer!
Top Tips
Stay mid-week to get the runs to yourself and some extra cash in your pocket with savings from both accommodation and ski passes.
SPRING SKIING. Start planning a sunny September spring ski. The best time of year, usually quiet, all accommodation rates are off-peak and bluebird reigns supreme.
Save on chains and resort entry payment by taking the bus up the mountain. BUT, don't forget that individual resort entry will be added to all bus fares, they sometimes fail to say that in the brochures. Keep in mind also that if you are heading up on the bus with children you may need to arrive early and stay late, make sure your kids are up to it.
Resort Entry
What's this? The Resort Entry fee gives you access to Falls Creek and Mount Hotham, and helps pay for essential services such as ski patrol, snow clearing, guest services and much more. It's payable per vehicle or, if you're arriving by bus, per person.
PLEASE NOTE: IF you are driving straight through to Dinner Plain you DO NOT need to purchase resort entry. However, if you stop your car at any time within the resort, especially to drop people off, you will be expected to pay to cover the resort use of those guests often leading to a traffic infringement fine.
Top Tips
Arrange and pay for your Mount Hotham Resort Entry or Falls Creek Resort Entry online before you arrive to save time and money!
If snow play is all you're seeking then drive straight through Mount Hotham to Dinner Plain to avoid the $56 per vehicle resort entry charge!
There's no entry fee for Mount Buffalo or Dinner Plain.
Snow Chains and Travel
If you are driving up to any Alpine area in Victoria you MUST carry DIAMOND PATTERN CHAINS. The cheap ladder and spider chains are dangerous and strictly not classified as legal, and HUGE fines apply if you don't carry chains or have the wrong type. Any of the local ski hire companies can fit the correct chains for your car. If you have a lowered or customised vehicle you may have issues with finding suitable chains.
Be sure to check if your car is able to fit chains before heading to the mountains.
Top Tips
Hire your chains through Hoy's skis and make use of their FREE FITTING SERVICE on the road to Hotham – invaluable!
If you choose to drive yourself, make sure you have ALPINE DIESEL or ANTI-FREEZE in your engine. We recommend going to the SHELL SERVICE STATION in Bright for the best quality product.
The police will be patrolling the Great Alpine Road heavily in Winter. Drive safely, for your own safety but also other drivers. Look out for black ice and follow chain directions.
Although we hope you won't need it, we strongly recommend having full ambulance cover and travel insurance for your own benefit and protection.
If you're not keen on driving up the mountain, there are a few bus services which will transport you to your chosen mountain. Please see links below for info and days of operation.
Buses and transfers servicing Mt Hotham:
+ Hotham Bus – Services from Friday – Monday
+ Snowball Express – Services for Mt Hotham from Saturday – Sunday
+ Alps Link PT – Services on Sunday, Monday and Wednesdays
+ Snow Dog Transport – From your door to anywhere
+ Mt Hotham Taxi – Daily transfers
Buses and transfers servicing Falls Creek:
+ Falls Creek Coaches – Mt Beauty to Falls Creek
+ Mt Beauty Transfers – Flexible options
Travelling with your furry friend?
Head over to Dinner Plain where they welcome guests and their furry friends too! There are many beautiful walks, short and long as well as a dedicated off-leash area.
Most importantly, don't forget to tag and send us some pics on socials!
@alpinevalleygetaways & #alpinevalleygetaways
So that's what you should keep in mind if you're tempted by a Bright & Surrounds snow holiday. FOLLOW US via our social media networks for the latest information. We would love you to share your pics with us! Tag us or #alpinevalleygetaways to allow us to share your photos.