Tackle one of these unique snow activities this winter
If you're eager to do something in the snow near Bright this Alpine winter beyond skiing, then you'll love the three unique activities we've found for you. 
Bright is the ideal location for a snow holiday, and along with nearby Harrietville, Wandiligong and Porepunkah gives you easy access to a wide range of stunning Alpine activities.
While many of these activities are well known – see our tips for an affordable ski holiday for more information about ski holidays near Bright – we've uncovered a number of exciting activities you may not be familiar with. So get yourself ready for one of these snow adventures in Victoria's High Country!
Snowshoe to Fondue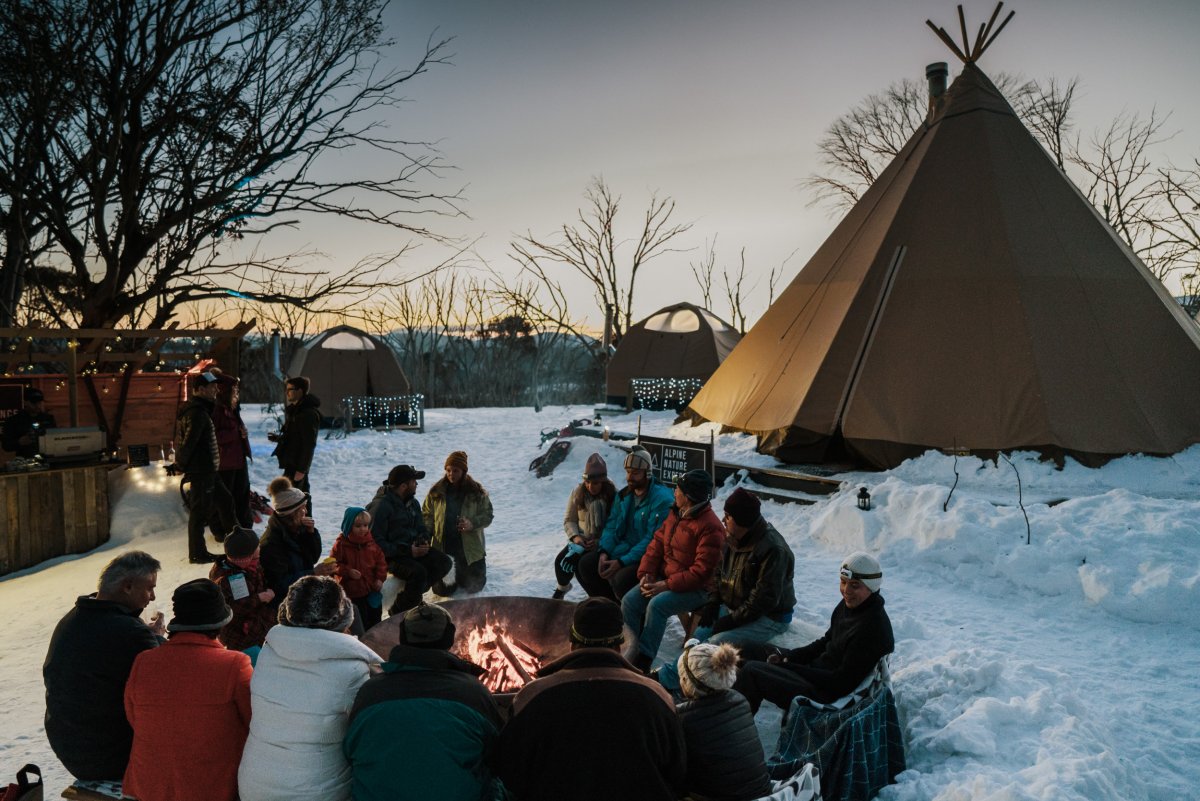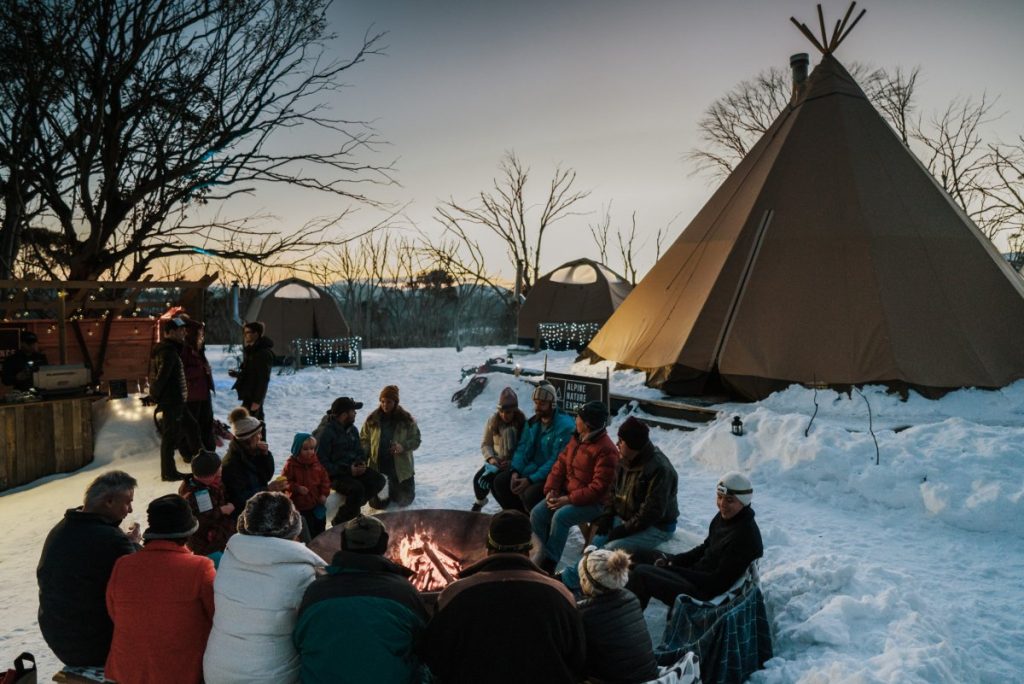 This unique winter Alpine adventure starts at sunset, and sees you put on snowshoes and head-torch for a short walk to an 'eco village', specially designed to fit into its sensitive environment. Tucked away amongst the Alpine snow gums, this village welcomes you with an outdoor fire, next to which you'll warm yourself with a delicious glass of Glühwein (mulled wine) while enjoying the pristine night sky.
You'll then step inside a large, warm tipi where you'll learn how to make (and eat!) an authentic cheese fondue, using traditional cheeses imported from France. Soup and cake is also included, along with the option of enjoying a glass of wine or beer.
This tour is as much a cultural experience as it is an Alpine adventure, and you'll have plenty of time to savour the food and tipi's special atmosphere.
At the end of the evening you'll rug up and head back out into the crisp Alpine night, snow shoeing back to the starting point.
Run by Alpine Nature Experience, this tour departs from near Mount Hotham (on the road to Dinner Plain). The guides will show you how to snowshoe (it's easy and fun!), and tours operate Wednesday to Sunday from mid-June to September.
Sled Dog Tours
Perfect for families, strap yourself in for this unique sled dog ride through the Dinner Plain's stunning Alpine setting. These specially trained dogs will take you and your family along the snow trails around Dinner Plain (near Mount Hotham), gliding through the Snow Gums and past a variety of stunning vistas.
Run by an experienced 'musher', you may even get the chance to drive the dogs yourself! What's more, at the end of the ride you may be able to pat, and play with, the sled dogs – a highlight if you love animals.
They also offer sled dog rides at Mount Hotham, couples will love the romantic dusk ride to enjoy a stunning mountain sunset.
If you're with a group or just looking for something else to round off your afternoon, what about Snow laser skirmish! Yep, that's right. For minimum groups of 4, it's a great value way to spend some time in Dinner Plain.
These adventures, which are operated by Howling Husky Sled Dog Tours, need to be booked ahead and may need a certain amount of snow.
Winter Trail Running Tours
For the seriously fit, this is the Alpine adventure for you!
This one day 'fast-packing' ascent sees suitably qualified runners tackle Victoria's highest mountain, Mount Bogong. This adventure, which is operated by Bright Adventure Company, is with qualified snow and ice guide Matt Cooper, and there are a limited number of ascents planned for this winter.
Technical specific gear is included, along with tuition on snow/ice techniques for 'fast and light' movement in the mountains. You'll also receive guidance on how to plan your own winter ascents.
This trek is for well-conditioned mountain runners/hikers only. If this is you, then you'll want to consider this amazing winter challenge!
Looking for more? Our local team have loads of ideas to help you build your perfect getaway with us. Get in touch!